ShopHeroes Event "Der erste Sch(r)nitt"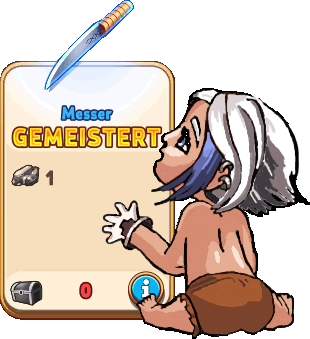 Manche fragen sich bestimmt ab und an: "Wann genau habe ich eigentlich mit ShopHeroes angefangen?"
Das lässt sich leicht herausfinden, denn anhand des ersten Rezepts, dem Messer unter den Messern, kann man das ablesen.
Und genau dieses Datum interessiert uns diese Woche, in dem ihr lediglich einen Screenshot von eurem Messer- Wert einsendet.
Bitte erstellt, wie gaaaaaanz unten beschrieben, einen Screenshot und schiebt ihn unkompliziert in unseren #events Chat auf unserem Discordserver:
https://discord.me/sh-deutsch
Die Einsendung beginnt am 05.06. ab Veröffentlichung und endet am 09.06. um 20 Uhr MEZ
Die Lotterie findet direkt im Anschluss auf dem englischen Server (
https://discord.me/shopheroes
) im #raid-challenge Channel statt, die Ergebnisse werden im #events kopiert
Es werden in 2 Runden nach dem Zufallsprinzip jeweils erst der Monat, dann der Tag und bei mehreren Treffern das Jahr erwürfelt.
Sollte kein Treffer gelandet werden, gewinnt der, der als nächstes im Kalender folgt.
Sollte es mehrere Gewinner geben, wird zwischen diesen erneut gewürfelt. Es kann nur einen (2) geben!
Jetzt zu dem, was die Meisten interessiert: Was gibt es überhaupt für diese harte Arbeit?
Es wird 2 legendäre Items geben.
Die Gewinner wenden sich im Anschluss bitte an Sha'Ik#3300 .
Und denkt immer dran, nicht traurig sein, wenn ihr nicht gewinnt: Mal verliert man, mal gewinnen die Anderen.
______________________
ShopHeroes Event "Start Date"
This week we have a weekday event being run on the German and English discord servers.
'Shopheroes Start Date'
Ever wondered when you first became a shopheroes addict? Well it's easy to check and might just win you a prize. All you need to do is post a screenshot of your knife statistics which shows the date it was unlocked. This is the fateful day your ShopHeroes journey began. The winners will be chosen by a lucky draw of your addiction date.
The event starts now and will end on Friday 9th 6pm UTC (7pm BST, 8PM CEST)
The draw will take place in this channel and will be copied over into the events channel on the German server.
Bot will choose the winning date by choosing the month then date, if needed the year will also be drawn. If there are no winners on that date then the winner will be the next date. If there are more than one entries on the same date a 2nd draw will be made to choose the winner for that date.
There will be 2 draws for two lucky winners, each winning a shiny leg item.
Prizes will be awarded by Sha'Ik#3300
______________________
Der Weg vom Messer zum Bild:
das Richtige finden: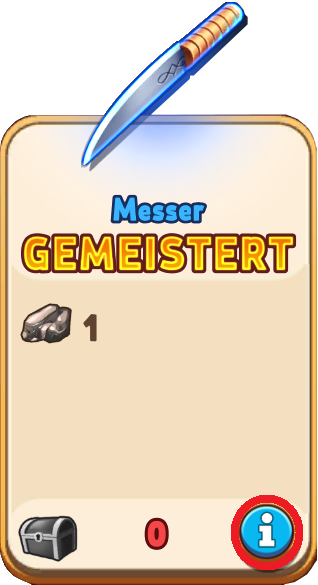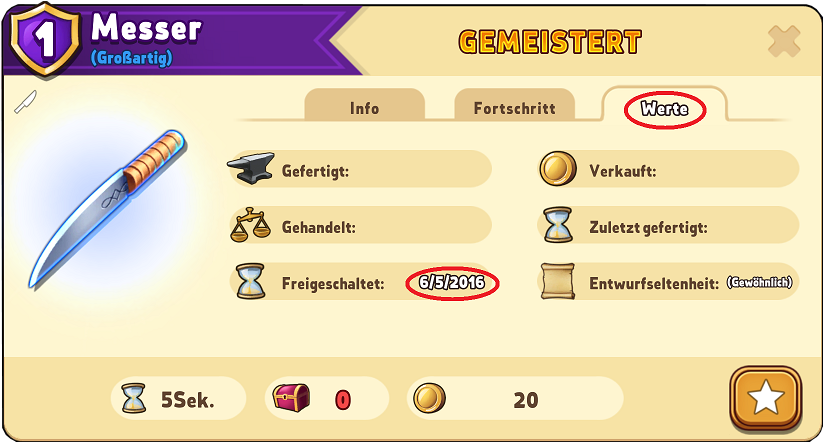 Screenshot erstellen, evtl. bearbeiten, vorhanden muss das Messer und das Erstellerdatum sein.
Im discordchannel posten
den Chat öffnen und das Bild zB. aus dem Ordner heraus hineinziehen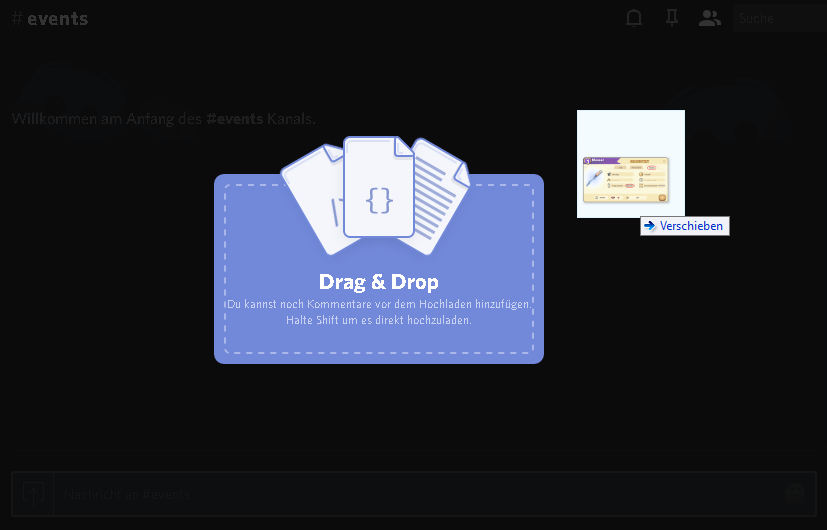 gerne auch kommentieren und hochladen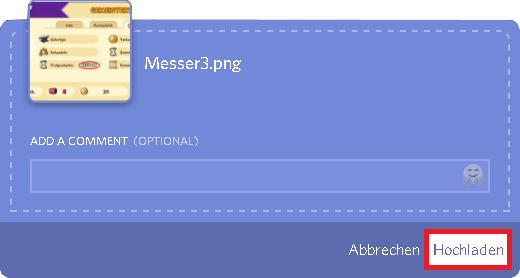 Das Bild mit einem Bildbearbeitungsprogramm nach Bearbeitung markieren, kopieren und einfach im Chat einfügen.