Hi, I'm back again with another topic.
This one is a little different than the last, in that it will be outdated even before I finish this post. Gem values and avenues for trading shift minute to minute, so it's going to require you, the reader, to do a little work if you want to put this information to use.
Anyway, let's start with the real reason everyone's here: the gifs!
Background Info
So this topic is jargon-laden and math-heavy. I'm going to try to do my best to keep it readable, but it's going to devolve fairly quicky, I'd imagine.
In Shop Heroes, there are three types of currency, but in this guide we're going to be focusing on the ones we can trade: gems and gold. Immediately we find ourselves in a sticky situation with gold/gem trading (see #1 below), but everything I'm going to talk about here is market driven.
Why would we want to be exchanging one currency for the other? New players often find themselves with a respectable amount of gems, and very little gold. Players have been choosing to buy items with their gems, and then selling for gold. At later levels, the inverse is true: players have a lot of gold, and want more gems.
So what I'd like to do is provide the means to educate the playerbase, and provide help to everyone who wants to make wise trading decisions.
Keys, the Flipper's Friend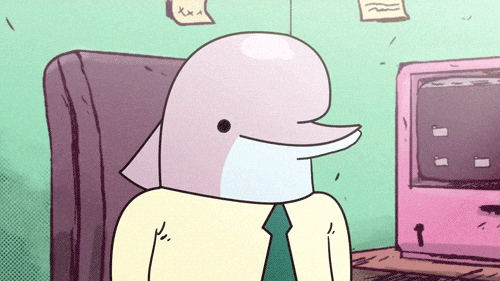 So we arrive at the crux of the flips: keys. Because they have high gold caps relative to their level, and have an amazing demand, keys are the most (if only) commonly used method to exchange one currency into the other. It should be noted that five of the six available keys are reliably requested at max gold, so if you choose to flip this way, filling requests isn't a bad idea.
The availability of keys is a limiting factor for turning gold into gems. It's a hot topic in some circles, which I hope to avoid here.
And now it's time to talk mathy things. It can't be avoided. Knowing and understanding these rates will help you make informed trades.
So here we go. Let's talk about it a little bit.
Wooden Keys are really bad to sell for gold. Sell them for gems! Even if you want gold, it is far better to sell two wooden keys for gems, and then buy a leather key and fill a max request -- you'll end up with 175k more than you would thru wooden.
I included Nordic Lutes more as an illustration. Flawless Nordic rates are awesome (and probably won't last, sry). It serves as an awesome intermediary between keys, but more importantly, highlights the fact that keys are not the only option for flips.
Golden Keys are kind of the sweet spot for me on this chart -- reliably created every week by the raid, and nets good profits selling either direction. For that reason, I tend to use golden's rates as a baseline for other trading.
Edit: Oh, I should make that spreadsheet shareable. I'll put the link down below (#2).
So now that we've got the rough data, we can start understanding and evaluating offers.
Making the most of your stuff!
WingDingo has compiled an incredible list of gem requests (see #3). It seems like a lot of work to curate, but hot darn it's swell. Let's pick a couple of those items at random and talk about them. I should probably point out that my current gem valuation is 500k each. It's a nice round number that I can do math in my head easily, and it aligns with my belief that golden keys are a nice middle spot.
Flawless Hawk: a great deal if you want to get gems.
Flawless paradise Hound: clearly better to sell for gold (see #4).
Flawless Rebirth Rod, I included because it presents a choice. Roughly 600k a gem, give or take. If I had one and wanted to sell it, I would probably take the gems. But the offer walks right on the line. Personal choice is important, and so when confronted with a situation like this you should make the best choice for your game at the time (really you should choose to do what you want at every juncture, who cares what I think).
Closing Thoughts
Well, this guide was fun to write. Not as impactful as the other one, I suspect, but still. I like helping people.
I hope this has provided some insights for one or two people. Being able to know when you're making a good trade, or the ability to sniff out a poor one, is important in my book.
Thanks for reading!
Abqu OUT.
Sources:
1: viewtopic.php?f=10&t=2005
2: Gem and Gold flipping spreadsheet
3: viewtopic.php?f=13&p=24352&sid=cee4bc338819bc1fbce5fbc3f5f52815#p24199
4: srsly forum, you're automodding the name of an in-game item, lol